Top 10 Best European Castles To Visit In 2018
Visiting castles is the ultimate way to live out your childhood fairy tale fantasies, or dive into your favourite period of history. Europe's history goes way back, so luckily for us, there are hundreds of beautiful castles, each with their own story.
But to help you figure out which ones to tick off your list first, here are 10 of the best castles Europe has to offer.
1: Neuschwanstein Castle
Where better to go than the castle that inspired Walt Disney's Magic Kingdom? Neuschwanstein is the castle that inspired both the castle of Cinderella and Sleeping Beauty. It's the ultimate destination for fairy tale lovers and Disney fans. It was also featured in the classic movie, Chitty Chitty Bang Bang!
Neuschwanstein Castle is one of the most popular castles in Europe, and not even just because of its movie appearances. Its perfect location, on the top of a hill, with mountains all around, makes it even more beautiful.
This castle was built in the 19th century by King Ludwig II, otherwise known as the Shy King. Now, it's nothing out of the ordinary for a castle to have been built by a king, but the reason behind this castle is somewhat unusual. He built it to get away from people. We all have antisocial days, but this guy was so done with socialising that he built a castle on a hill. It just makes the fact that it's now a popular tourist destination a little ironic.
The antisocial origin of this castle means it's a little out of the way, but once you get there you can expect spectacular views over Bavaria, and that's beforeyou've even entered the castle.
Tickets to view the castle are normally around 13 euros.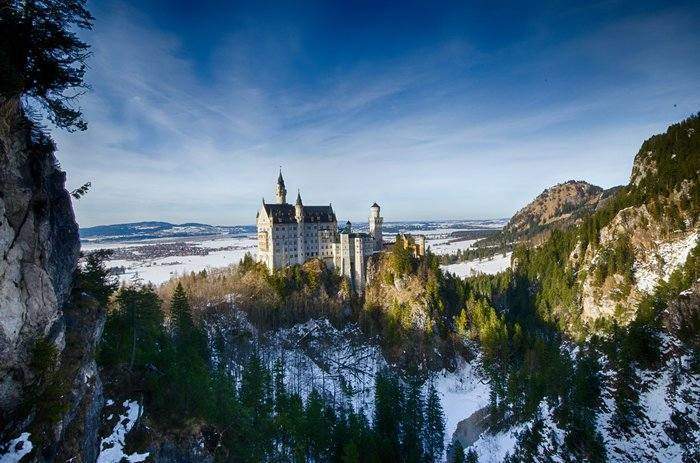 2: Castelvecchio, Verona, Italy
Castelvecchio, which translates to 'old castle', is a stunning castle in a stunning city. It dates back to the 14th century, when it was built to defend the people of Verona, and provide an escape route to the north if the city were to be attacked.
It's not the biggest of Europe's castles, but you'll definitely be impressed by its seven towers and amazing architecture. It's one of Verona's most picture-worthy spots, and art inside is even more impressive.
Tickets into Castelvecchio are only 6 euros per person, so it's a cheap day out if you find yourself in Verona.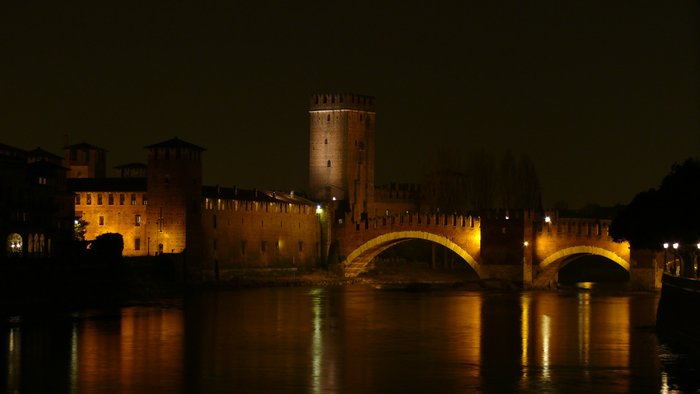 3: Prague Castle
You've probably already heard of Prague Castle, and it's probably already on your list to visit. But if it's not, here's why it should be.
It dates way back, all the way to the 9th century. So if you're looking for a castle that comes with plenty of stories, this is the castle for you. It's also the largest ancient castle in the world!
Obviously there's been a few modifications and renovations to keep it looking as good as it does now, but they've made it even more impressive. Now, you can see Romanesque, Gothic and Slovenian style architecture, and it's like each modification has added to the story of the castle.
There are different priced tickets depending on what you want to see during your stay in Prague, but my advice is, see everything you can. If you want to see the castle when it's slightly less crowded, there are also often night time walking tours that commence after dark falls. These offer a good opportunity to see the castle and take pictures without multiple heads in. Plus, the castle often looks even more beautiful at night when it's all lit up.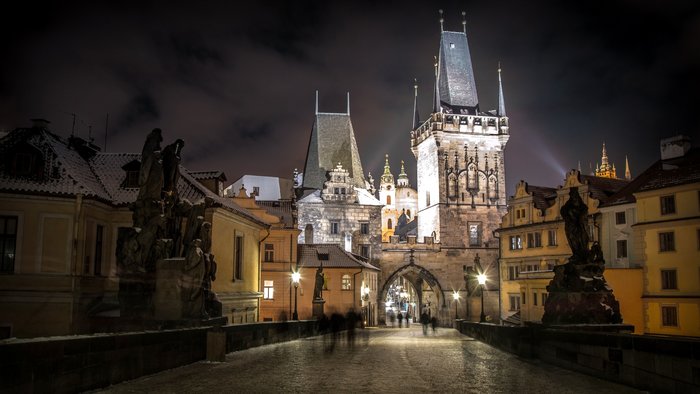 4: Bran Castle, Romania
If you fancy yourself a fan of the gothic, you need to visit this castle. You might have heard the name 'Bran Castle', but I bet if I told you that this was also…Dracula's castle, your eyes would light up.
Okay, so truth be told, Bram Stoker never actually visited Romania, and he didn't exactly write Dracula's castle to be a spitting image of Bran Castle. BUT, this is the only castle in Romania that matches his description, so it's as close as we'll ever see to a real life Dracula's castle.
And to further bring the gothic nature of this castle to life, the surrounding villages believe in 'steregoi'. What's that you ask? Evil spirits that appear as normal humans throughout the day, but hunt their prey at night. Sounds a bit like Dracula, right? So maybe steer clear of this castle at night.
Tickets are about 8 euros per person, and the castle is open every day.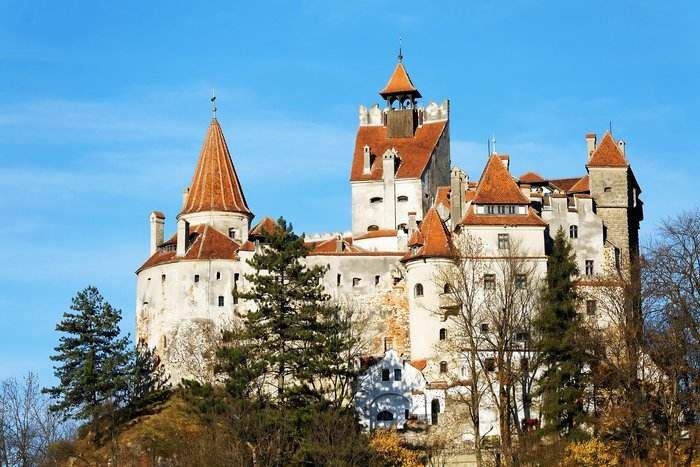 5: Pena Palace, Portugal
This castle is one for those who like the unusual and the colourful. Take the quirkily coloured houses that sometimes line the streets of European countries like Reykjavik or Copenhagen, and imagine someone painted the different sections of a castle in the same way. That's the effect you'll see at Pena Palace in Portugal. It's yellow, orange and red walls bring a dash of colour to the Portuguese countryside.
Tickets are around 15 euros, but they're a little cheaper if you book online before going.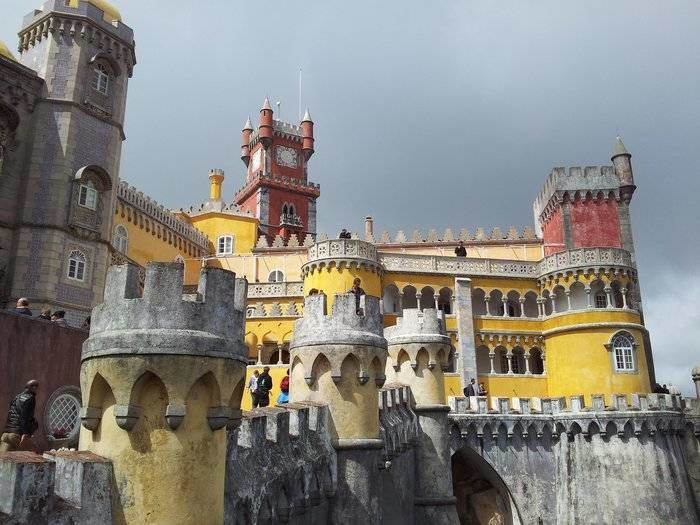 6: Schwerin Castle, Germany
Schwerin Castle has often been called 'the Neuschwanstein of the the North', it's just as impressive, with beautiful views and incredible architecture. This is another 19th century castle, and you can see the influence of French Renaissance castles in its architecture.
The 'Neuschwanstein of the North' is a parliament building that sits in the heart of the city. It might lack the mountain views that you get at the real Neuschwanstein, but it's definitely more convenient to get to.
This castle is further north, in Mecklenburg – West Pomerania, where there's plenty to do besides the castle. If you're staying in Hamburg, it's an easy day trip. Or you could easily spend a few days there and experience life in 'Meck-pom' as well as seeing the castle.
Shwerin castle is a fairly cheap day out. Adult tickets are only 8.50 euros, and discounted tickets are 6.50 euros.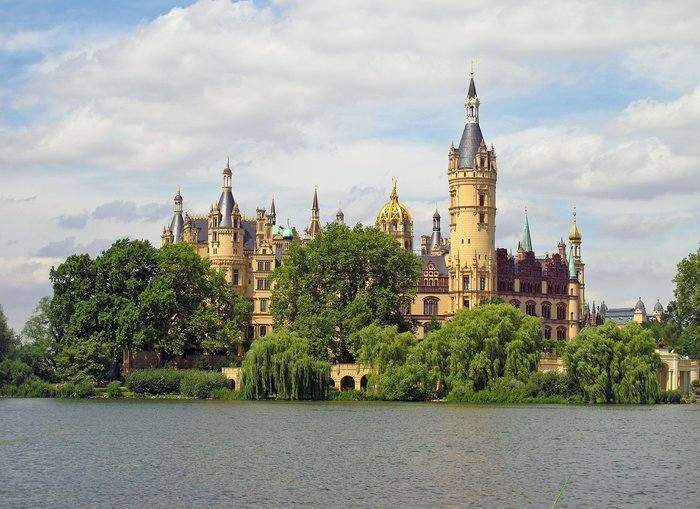 7: Peles Castle
Peles Castle in Romania is one of the most romantic looking, fairy tale like castles in the world. It's the sort of castle you'd expect to see in a Disney film, not in real life.
Its surroundings make it an even more stunning sight, as it sits at the end of a path through a forest, surrounded by mountains.
Inside is even more impressive, with each hallway, room and stairway decorated in different styles. You can see the influence of several different countries, cultures, and periods.
It's one of the most interesting castles in the world, and you could easily spend hours inside. But seeing the beauty of Peles Castle does come at a bit of a price. Tickets are currently 70 Lei, which works out at about 15 euros. But then if you want to take photos inside, they ask you to pay an extra 12 euros.
Whilst this might seem a bit pricey, it's definitely worth the visit. And the 12 euros extra can give you the chance to take some truly amazing photos.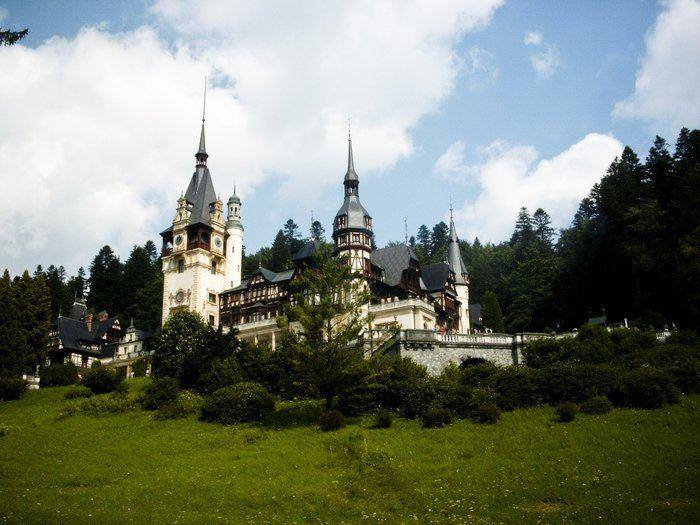 8: Mont Saint Michel, France
Mont Saint Michel is an island commune in France, near Normandy. The 'castle' built on the top of the rocky peak wass actually an abbey, so as you can expect there's some beautiful architecture inside and out of the castle.
When you visit this castle, you're not just visiting the building itself, but the entire island. The fact that you used to only be able to reach the island at low tide has created a sense of mystery about Mont Saint Michel, and even now it looks like something from a fantasy novel.
To visit the abbey is fairly cheap, with adult tickets being only 10 euros, and under 26 year olds go free!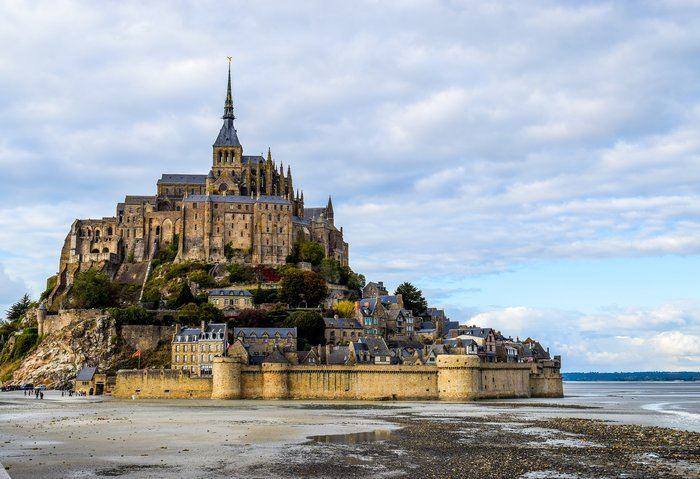 9: Predjama Castle
This castle has one main important feature that makes it stand out from the rest of the castles on this list – it's built into a cave. It's over 800 years old and it's the largest cave castle in the world.
The man made walls seem to be at one with the natural cave walls, making it seem completely impenetrable. It's not the biggest of castles, but what it lacks in size, it makes up for in history and mystery.
If you don't want to take my word for it, take that of George R. R. Martin, who visited Predjama in 2011, and even made a few comments about wanting to include a similar castle in Game of Thrones!
Tickets into the castle are around 13 euros, but with that you get a free audio guide. If you wanted to get a better deal, you should look at buying a combo ticket, that gets you access to the Postojna Caves as well as the castle, this is better value for money.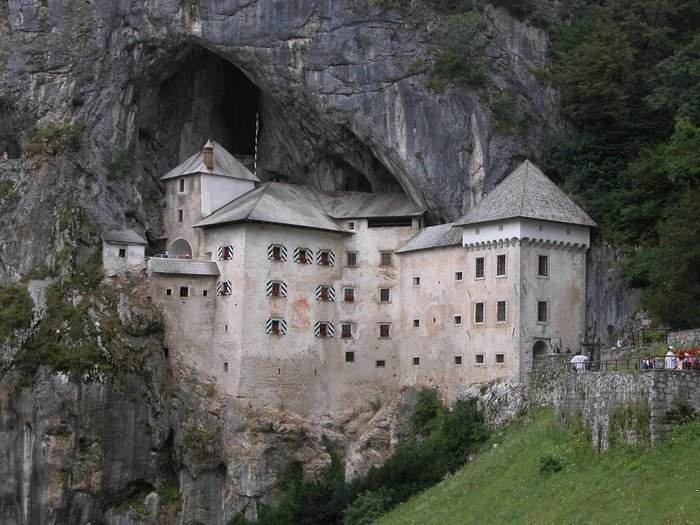 10: Alnwick Castle, Scotland
Last but definitely not least, a castle from the UK. Alnwick Castle in Scotland is the real life Hogwarts, so it's a must see for any Potter fans. It's not just a Hogwarts lookalike, it's the actual castle used in the films.
One of the many bonuses about visiting this castle is that it's not as touristy as many of the other castles in Europe. It still receives 800,000 visitors per year, but that's not a patch on Neuschwanstein. So you might enjoy a quieter visit, without the risk of too many people walking through your photos.
They also host many events, so check their website before you go, or you might find yourself in 'Wizard Week' unexpectedly! Tickets are £15 on the door, or slightly cheaper online.