10 Of The Best Fidget Spinners In 2018: Buyers Guide
A small, handy, colorful toy took the market by storm and it's undeniable that kids and adults love it without even asking. These fidget spinners are purposely made to address anxiety, autism, and attention deficit hyperactivity disorder (ADHD). Today though, anyone who wants to stress out just grabs a fidget spinner and spins their worries away.
Fidget spinners come in various colors, shapes, and sizes. Let's take a look on the best and hottest fidget spinners on the market today.
1: DSSY Stress Spinner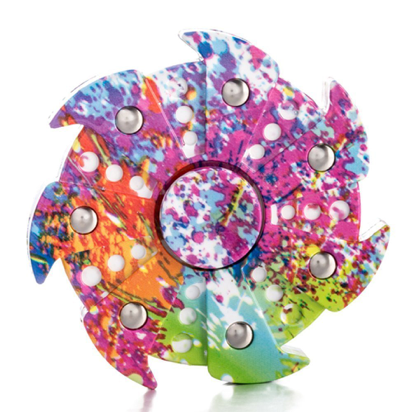 The DSSY Stress Spinner will attract kids or adults because of its vibrant and multi-colored design. This fidget spinner is durable and long-lasting. It can spin for approximately three minutes with just one strike. The center is made with a ceramic center bearing causing it to spin quietly and easily. The look of this fidget spinner is one of the most unique out there.
2: Milky Way Tri-Spinner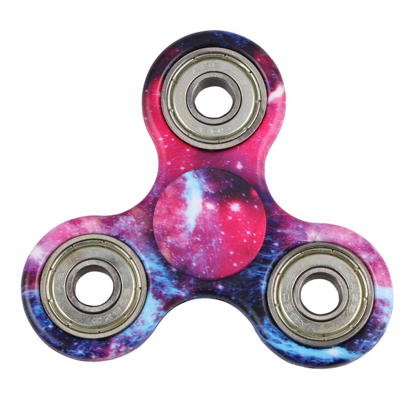 Once this fidget spinner starts to spin, it takes you outside the universe because of its simple yet innovative design projecting the galaxy and Milky Way.
It is made of a sturdy material and the bearing, which has the same design as the center of the fidget spinner, gives you a smooth and consistent rotation averaging to two to five minutes' spin time.
This is a perfect stress and anxiety reducer. The design itself is already relaxing to the eyes.
3: ULL Bauhinia Flower Spinner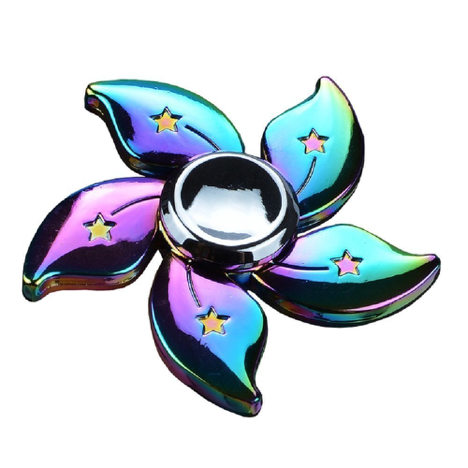 Grab this one for your kids as this fidget spinner passed child-safety toy verification. Unlike other fidget spinners, this has five hand spinners like a hibiscus flower, popular in Asia and in Hawaii. This is molded from steel so you can expect it to be strong, durable, and it's definitely going to survive the test of time.
4: Maxboost Fidget Tri-Spinner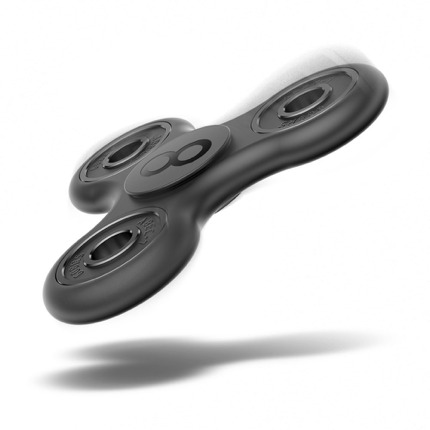 If you want a plain and manly-looking fidget spinner, this one is perfect for you. The Maxboot spinner is suitable for kids, teen, and adults. You can even give this as a present to your boss.
The bearing is made with stainless steel bearing and the body is designed with top line durability. Expect an ultra smooth spin from this fidget spinner. Start flicking and spinning the Maxboost and experience a one of a kind relief.
5: TYZEST Fidget Spinner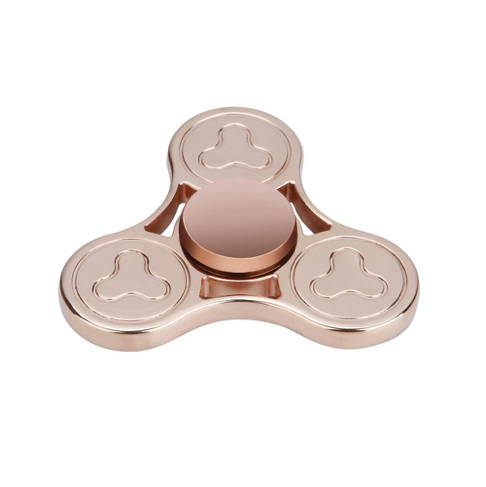 This fidget spinner is made of 100% red copper material making it hard, durable, bringing fast and smooth rotation.
It spins for an average of 3-8 minutes, thanks to its ceramic stainless steel hybrid bearing. Replace your addictive habits with the TYZEST fidget spinner proven to promote more focus and concentration.
6: Trianium Fidget Spinner Pro Metal Series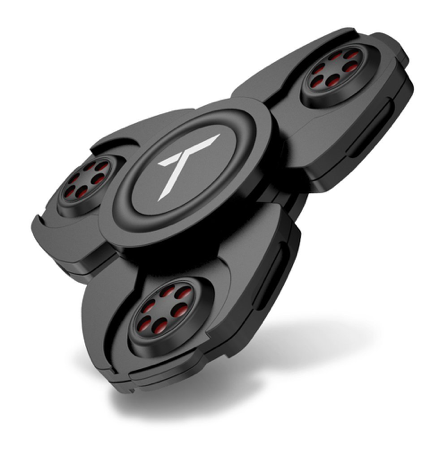 Straight out of the box, this fidget spinner is one to beat. So far, this is one of the best spinners we've seen. The trianium fidget spinner is made of durable metal alloy and it has a premium ball bearing that makes any spin smoother and longer.
It's quite a bit heavier and more robust than the standard spinners, which I think adds to its amazing balance.  It also includes a tool for readjusting it if needed.
7: Fidgeteer Street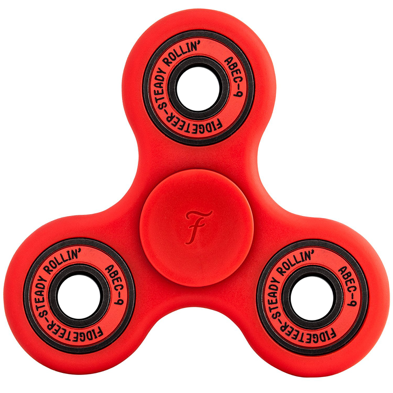 The Fidgeteer is a finely balanced spinner with a concave center cap that sits perfectly on anyone's finger or thumb. This makes tricks much easier to do, so it's great for those looking to play as well as improve concentration.
Many other spinners in the market come with a flat center, which makes spinning only possible with two fingers. The Fidgeteer comfortably spins for an average of 2 minutes. Make your best trick with this fidget spinner that comes in various colors and is well-built for kids and adults alike.
8: Mermaker Fidget Spinner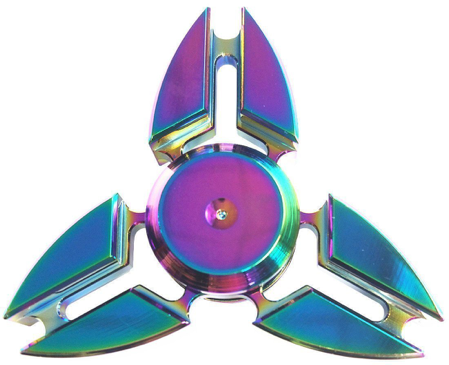 The Mermaker's metallic feel creates a spin that is smooth to your fingers and you will love the touch and quality of the spin. It spins for an average of 2-5 minutes and it's made out of metal. This is not the one to bring to school though because it creates a rattling sound that may annoy other people, and wind up teachers!
9: LED Glow Premium Spinner 2.0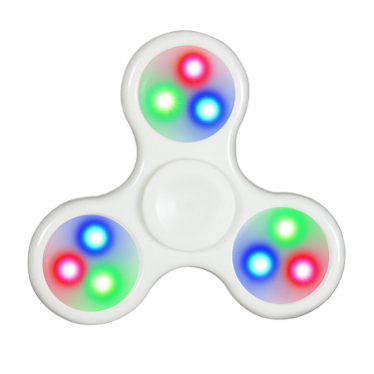 The best thing about this fidget spinner is that not only does it light up, but there are three LED settings you can choose from.
Each end can be set to a different setting (fast, slow, multi blink) making a bunch of possibilities for how the lights will look during the spinning. Nine bright LEDs create a mesmerizing motion of red, green and blue when swiftly spinning.
It can last for 1-2 minutes depending on the force of spin. Adults and kids can enjoy the relaxing effect of this sleek battery-powered spinner toy. This thing is well worth it if you're looking for a spinner that adds just a little more magic.
10: Rainbow Anti-anxiety Fidget Spinner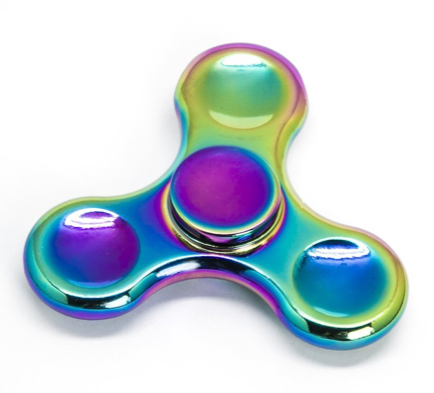 Kids and adults would love this fidget spinner. The metallic, multi-color sheen sets it above the ordinary plastic ones. This fidget spinner is just beautiful and mesmerizing. is easy to spin and helps concentration.
It is absolutely gorgeous when sitting still or moving. This fidget spinner is a little heavy but it spins well and can hold out for an average of 3-5 minutes. Anyone would really enjoy the rainbow color effect of this fidget spinner.
If you're ordering yourself a fidget spinner, hopefully you've now got an idea about which one suits you best. But if you're ordering one for your kids, make sure it's safe. Always follow age labels, shop at reputable stores, and follow instruction and tips for light-up spinners, and check for broken parts, as this may be a choking hazard. Order your fidget spinner now and start spinning!