I've recently stayed on Catba Island for a week or two and I thought I'd write a post about what I did there and what you can do. It was part of an Asia trip me and my partner are on essentially touring most of Asia over the course of a few months.
We booked a stay in one of the smaller hotels in Catba island because to be honest, they're very cheap and you get a great view of the harbour. That's mainly what you want to aim for when staying in Catba island, a good view and being close to all of the cafes and bars on the main road near the water.
Catba Island is actually a fairly big place, the biggest of the over 300 islands that make up the Cat Ba Archipelago, and it's nestled right near to Halong bay, Vietnam.
Why stay in Catba island
We chose to stay in Catba island because it was a lot cheaper than the mainland Halong, and it just looked beautiful. We went in low season (October) which explains why we didn't see many people out and about (although the nightlife was still bustling) but it's still an amazing place to go and stay.
It feels just as impressive if not more so than Halong bay, and you can always go on a small cruise around Halong bay like we did (I'll show you a video of that in a minute). By the way the best way of following what I'm doing is by subscribing to my YouTube channel and watching my travel vlogs!
Best things to do in Catba Island in 2019
This list is a collection of things you can do in Catba in both rainy and dry season. There are some things that just aren't as good in low season, like the markets and bars but you can still check them out if you're passing by, and have some time to kill!
1: Go to one of the private beaches
There are several very secluded beaches on Catba island whch I explored fully when I stayed there (see my vlog below). There are also however one or two that tend to be full of construction work.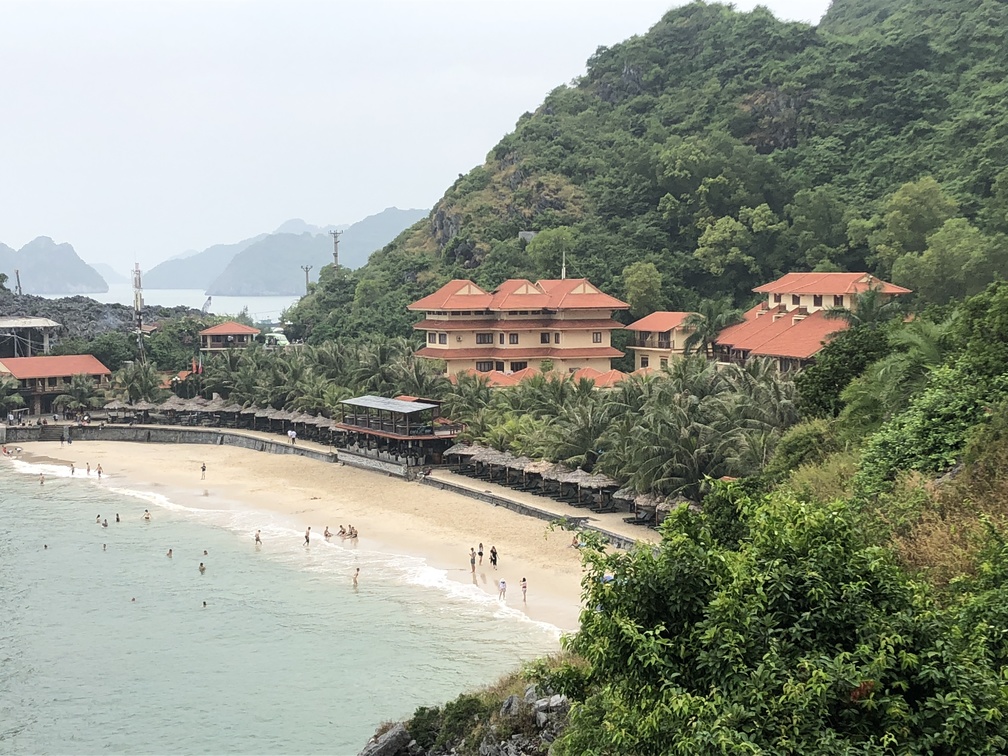 I can't say which ones because the chances are by the time you read this post, they will have finished working on that beach and be working on another one, but be warned, not all of the little beaches are clean and ready to be enjoyed, some have building works or development going on for the resorts.
That being said that's probably just because we went in low season and they were doing some construction work, ready for the next wave of tourists. Also for most of the beaches, there are small toilets but they charge to use them! It isn't much at all but VERY annoying if you walked all the way to the beach with no money and you need the toilet!

2: Book a Halong bay cruise
This was by far our best day out there. There are LOTS of tour companies running cruises through Halong bay from Catba, and your best bet is to walk into each one of them and get some prices, details and get a feel for how they sound and appear. Take some notes and DON'T make the decision as soon as you get in the office. Here's a video of the cruise we went on! View some Halong bay cruises here.
There are lots of them and it's much better to get a load of notes and information from each one, then make a decision that evening over a few drinks.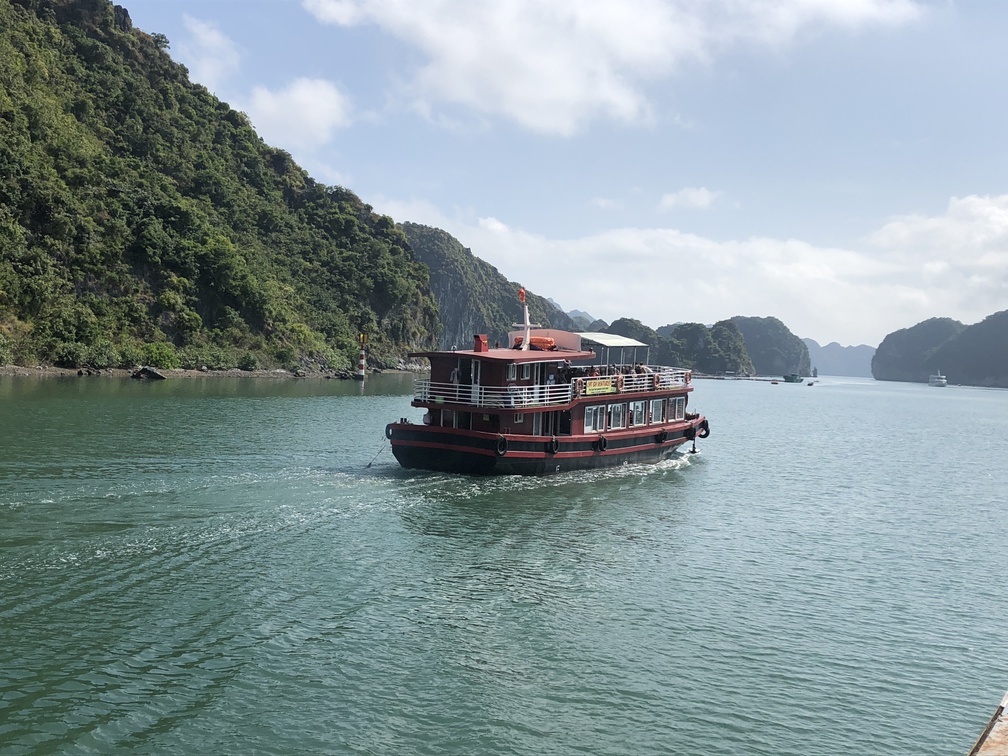 This way you can talk about the options and not be rushed into buying the first one. We went with Catba Vision tours, and they were really good!
Our tour included a kayaking trip through various caves and lagoons (as you probably saw if you watched my video) and it was really good value for money! About $20 each and that included lunch, the transfers, kayaking hire, gear hire, and even snorkelling gear if we wanted it when we laid anchor for a swim. After having just read loads of posts about sharks, I was too scared to go in the water for too long but I'm sure it's perfectly safe!
3: Catba national park
The national park in Catba is beautiful, and I'd suggest you go there for a full day to get the most out of it. You can either call a taxi to take you there or more commonly, hire a scooter for the day. When you hire a scooter, they give them to you almost empty so you need to go straight away to get more petrol, but the petrol station's only a little way up the road from the main strip. DON'T buy the illegal and dangerous watered down petrol from people on the streets.
4: Walk to Cannon fort
Cannon Fort is another thing you should probably either walk to or scoot to if you've hired a scooter. It's a lovely walk up the hill to an old 'fort' type structure. Very cool place, and you'll get some great pictures here at sunset.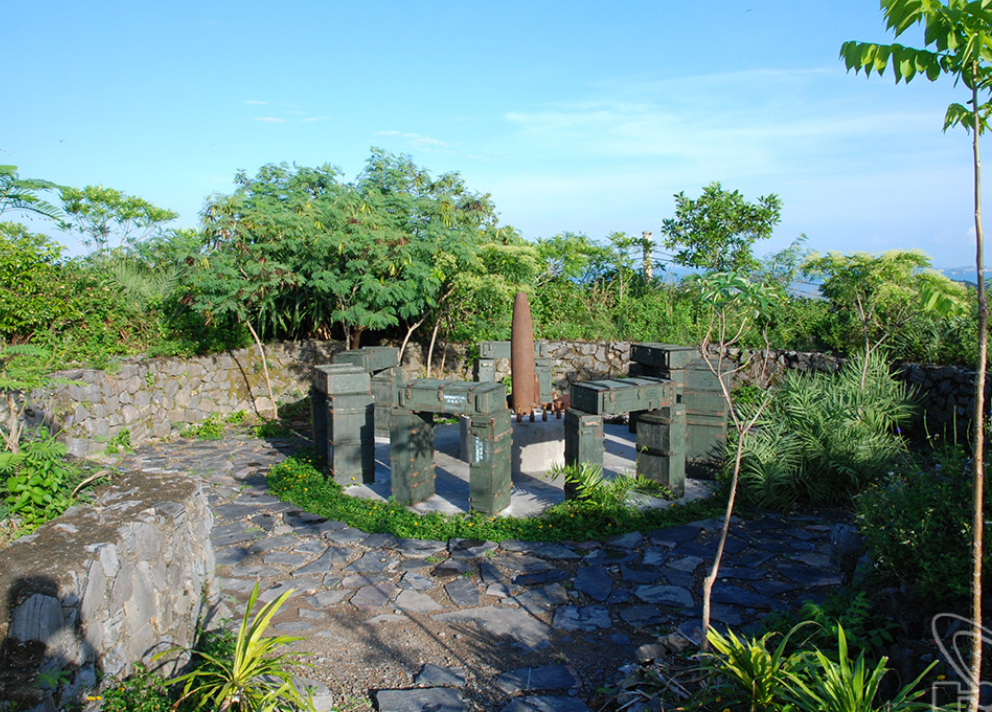 5: Catco cove
Another lovely little beach type area, you can actually get a small bus to this place from the main town strip, but I'd advise just walking. It's more fun and you'll get to enjoy the scenery and watching the boats move around the harbour.
6: Hospital cave
Hosptial cave is an interesting little place which has a lot of history. It was used as a hospital sheltered from the bombs during the American war. There's even an old cinema type area there, but be warned although it will be advertised as costing about 15K (Vietnamese Dong) it's more like 40-50K when you get there. Take enough money, and enough drinking water!
7: Visit a floating fish farm village
This is something I saw as part of a cruise but you could probably arrange to see a floating village on it's own as well. There's lots of them, and they're all roughly in the same area. People build these fishing villages in sheltered areas of the bay so that if there are storms or bad weather, they won't get covered in water. We learned that they almost all keep dogs and cats on the floating villages, to scare away and eat birds that might try and land on the village and steal the fish.
8: Eat at Green mango
Green mango is a pretty standard good bet for eating and drinking. There were a few Green mango cafes in Hanoi as well, and they do GREAT smoothies. This is a little on te pricy side compared to the other options lie Mona cafe and The Good Bar, but it's still well worth checking out.
9: Catba market (in high season)
There's a lovely little market just underneath the skybar full of random things. It's full of exactly the things you'd expect to find in a market in Vietnam, but it's still worth having a look at! You'll no doubt be greeted by the 'You want something lady?' that seems to echo around most markets in Vietnam as you walk through them.
10: Have a drink at the top Skybar!
The Skybar is a lovely little bar with a pool at the very top of one of the biggest hotels in Catba. When I went in low season this abr was still getting a few people, but not nearly as many as I imagine would be there in high season. Because there were so few people, the staff were very slow to take orders and deliver food and drink but the views more than made up for that.
What to do on Catba in the rain
Well, to be honest there's not a lot you can do in the rain and for the most part we just carried on knowing we were going to get wet. It's one of the downsides of coming here in rainy season, but then again, you avoid the tourists and hornets. There are a couple of really nice places you could check out, for example, 'The Good Bar' is as the name suggests, good! Great cheap food, nice drinks and a lovely lounge area upstairs. There's also pool tables and great views, so you can defiitly spend a few hours there.
Another really cool cafe that serves great food is the 'Mona' cafe/hostel type place. This was the best food I could find in Catba (I had noodles with tofu and the coconut drink). There's a really nice rooftop terrace with a REALLY good view of the harbour and water which doesn't seem very well advertised, and you have to climb up a lot of stairs to get there (there's no lift) but once you're there, you can actualy order drinks and food from the top!
There are plenty of spas and massage places around, but I can't comment on how good they are as I didn't try and, due to being cared away by bad Tripadvisor reviews of most of the massage places. I also couldn't find any good spa that seemed worth going to, but I was only there for just over a week.