As a digital nomad, you luckily have the privilege to choose between countless locations globally to create your base; as long as there is a decent internet connectivity.
With literally EVERYWHERE being an option, it's hard to decide where to actually go as a digital nomad, especially if you have to decide fast. Hopefully this will help you make up your mind. There are LOADS of great nomad destinations, but here are our top 11: 
Top 10 destinations for digital nomads
1: Chiang Mai, Thailand
If you wish to find thousands of digital nomads gathered in one city, then Chiang Mai is the place to go.
With a quite good free internet connectivity in most places (cafes etc), many workspace choices and a wonderful surrounding area to explore, Chiang Mai has almost nothing to envy from the capital of Thailand.
Well, ok, maybe it doesn't have the great nightlife of Bangkok, and not much peacefulness either, but in general you will feel quite happy here. Did I mention the amazing Thai food?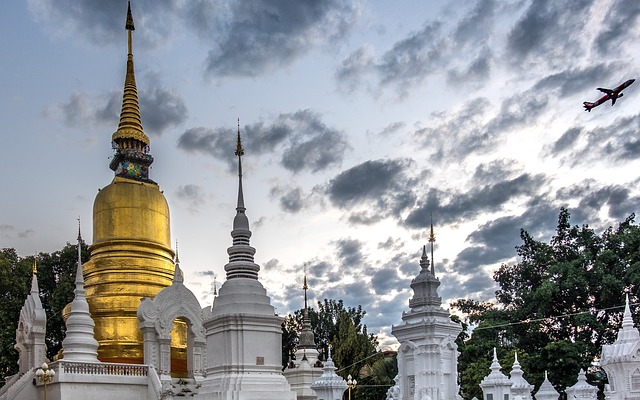 2: Budapest, Hungary
For those who prefer less exotic locations and perhaps developing countries is not their cup of tea, try the capital of Hungary. A great place to walk around (and keep fit) and interesting for a history buff too, as you will find many historical monuments here.
Moreover, the abundance of workspaces and the clean air are among the positives of this city. But as I said before, paradise is nowhere to be seen, so be prepared for bad weather and keep smiling.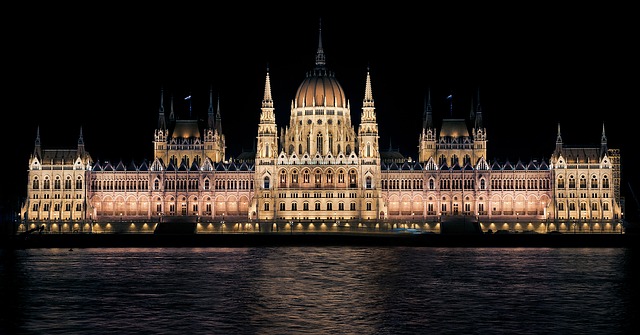 3: Bali, Indonesia
I know there is nothing new about Bali, but what can we do if it undoubtedly offers a great working place? For the hot-weather and beach lovers is a must location. And the fast internet also makes things easier. Plus, it is also super friendly to foreigners, so no stress about settling down. One of the negatives here is that freedom of speech is not highly regarded.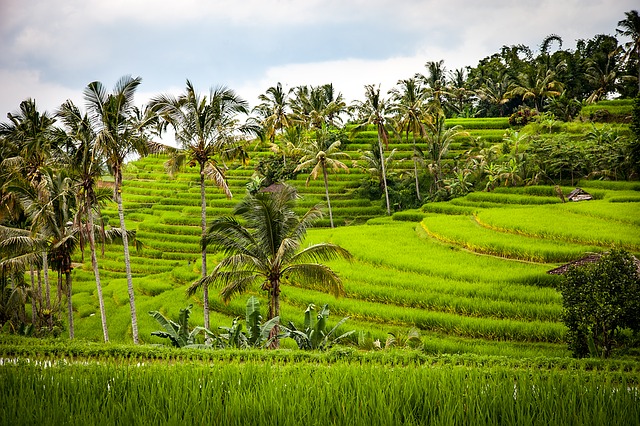 4: Chania, Greece
Have you ever wondered how life on a Mediterranean island looks like? Hot summers and mild winters, this small but charming city is truly amazing.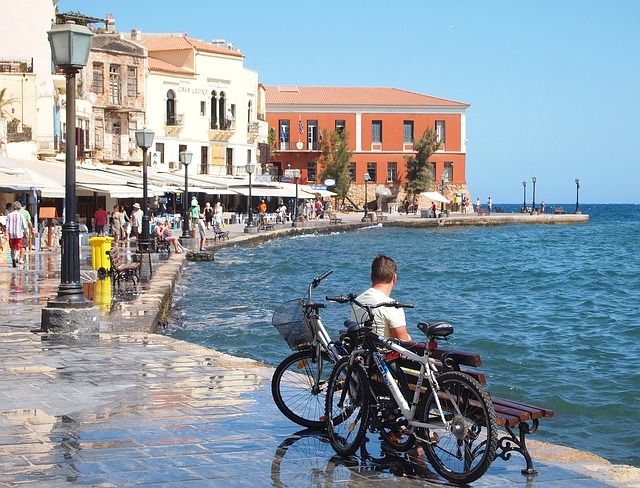 The island of Crete is really huge, so you will find many interesting things to do here: from swimming in crystal clear waters to crossing the longest gorge in Europe, Chania won't disappoint you. The place is rather safe and peaceful, but the internet not at its best.
5: Miami, US
For a sun-kissed workation and a very pleasant weather all year round, choose Miami. Although one of the most expensive places for digital nomads, it does offer a great quality of life, as well as a crazy nightlife, if you are up for it. Internet is fast enough to respond to your everyday needs.

6: Medellin, Colombia
And from North America let's jump to the south, in Colombia. This city is already a well-known destination and you can see why: Not only it is one of the cheapest destinations for those who are on a budget, but you may also stay fit here, by happily walking around. Unfortunately, as with all locations, Medellin has one drawback: it's a busy metropolis, so you can't possibly feel 'lonesome tonight' (in case you wanted).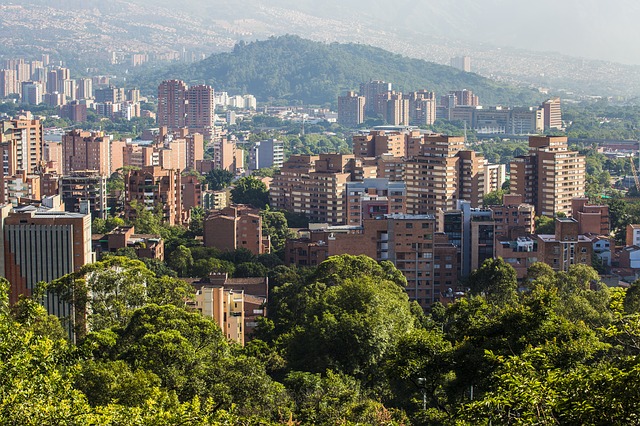 7: Wollongong, Australia
A location not so famous among the digital nomad community, Wollongong is a very promising destination.
Aside from the fast internet, this place offers also a high quality of life; be it fun, beautiful surroundings, peacefulness, friendliness to foreigners. From forest walking to paragliding and mountain biking, you will never feel bored in this place. Sure, the cost of living might be quite high, but it's worth it for a short time at least.

8: Taghazout, Morocco
How about trying an African country? You will be amazed by the plethora of options you have in this small fishing village of Morocco. Once a hippie haven, nowadays an ideal surfing destination, this place has a multi-cultural feeling. Alright, don't expect an amazing nightlife, neither a very fast internet, but the awesome places around to visit will no doubt compensate you. Oh, did I say it's cheap?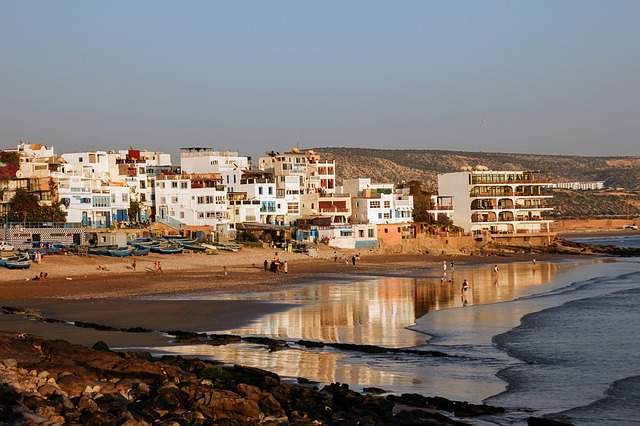 9: Da Lat, Vietnam
Another inexpensive destination this time in Southeast Asia, is the 'Eternal city of Spring'. Located in the Central Highlands of Vietnam, at an altitude of 1500m, Da Lat has a mild climate all year-round. Here you may find a good quality of life and many places to work from.
The air is sadly a bit polluted (don't worry, it's not that bad.. the picture below shows clouds, not pollution!)  and the internet a bit slow, but fortunately you'll find many friendly people around to make your stay enjoyable.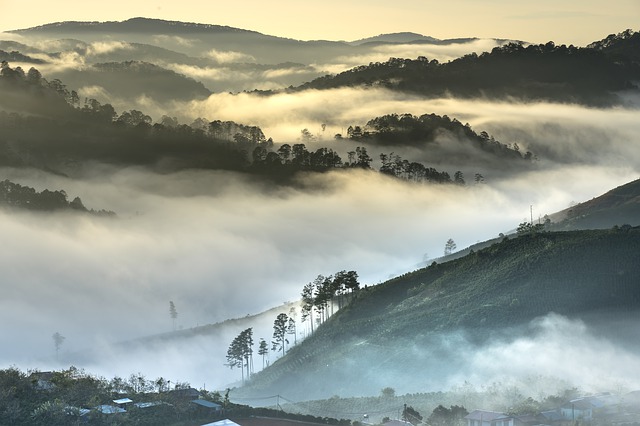 10: Buenos Aires, Argentina
This place is lovely. You will notice that it's quite safe, even for a solo traveller, and there is a wide range of night time entertainment. The not so good internet will remind you that you can't have everything in this life. Sometimes you have to just go with the flow and compromise a little! (At least until Google roll out their internet balloons).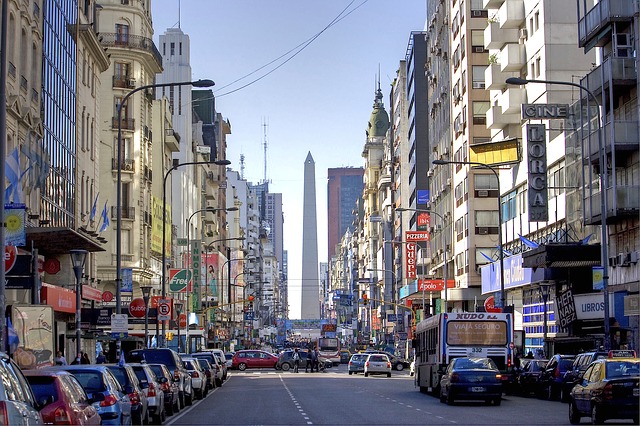 11: Jeju island, S. Korea
Fancy spending some time working and playing in a unique volcanic landscape while having the highest internet speed?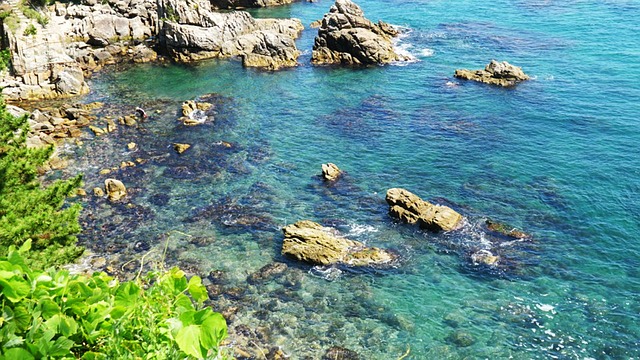 The friendliest part of Korea offers many options regarding your workstation. Of course, the weather might not be the best, especially during winter months, but not to worry since there is A/C and heating everywhere. Oh, and remember, Koreans don't seem to be very good with the English language.
12: Wherever else you decide to make your home!
Look, you don't need to look at top 10 lists for places to go as a digital nomad, you can MAKE places you go work for you. As long as you have a good laptop to take with you and you have a solid business plan, you'll make it work.
So, did you decide yet which places you would like to explore while working? Before you take off, make your research and try to connect with other digital nomads, to see what fits best your personality or mood at the moment. Bon voyage!