So I recently traveled to Reykjavic in Iceland, and I learned a lot in just a few days. I'd never been to the country before, but I was super excited. I stayed in central Reykjavic in a fairly cheap apartment near to various things in the center.
I have a load of things to share, but firstly, here's the trip I went on. So I stayed in a small apartment which was booked through booking.com and had good reviews. It was pretty good and although small, it was PERFECT for a short trip like this.
It had a kitchen and shower, which turned out to be KEY for a few reasons. I'll get into just how much money you can save by cooking your own meals in a minute! Now I know I've only been to Reykjavic but for the purposes of this article when I say 'Iceland' I am referring to Reykjavic and the area around it. I didn't visit the other areas of Iceland but I will come back in Summer to see the rest of Iceland.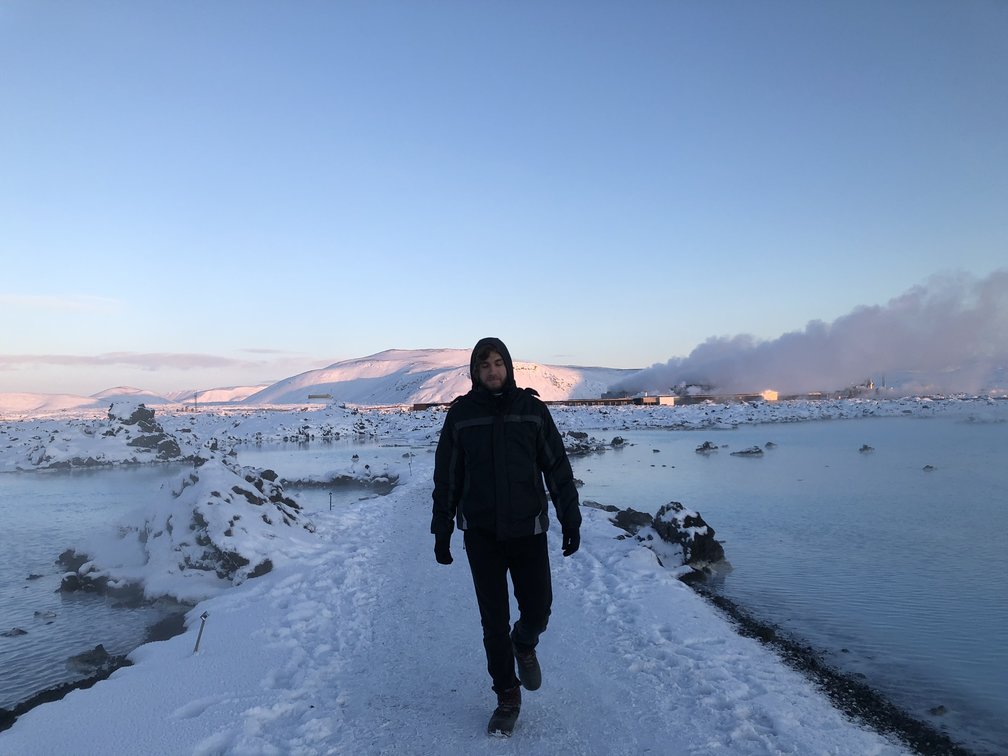 What I learned In Iceland
Again, I know I was only there for a few days but I still like to share my experiences and what I learned in the form of these blog posts. I also have lots of travel videos of Iceland on my YouTube channel if you'd rather watch those.
1: The people are lovely
I actually discover this about most places I go to, that sometimes despite a bad reputation, when you actually go to a place, the people are usually lovely. Iceland was no different, and the people were happy and friendly from start to finish. But Iceland doesn't even have a bad reputation, in fact it's known world wide as being a very safe and lovely place to visit. The biggest surprise for me was actually at the airport.
Now usually airport staff ANYWHERE are super miserable, and especially passport checkers and the staff who patrol security checks are usually miserable and annoyed. Reykjavics staff however, were different! I walked up to the border patrol and was greeted with a smile! Now, I've been to dozens of countries over the years, on many trips. This was the FIRST time a passport patrol staff member had smiled at me. The first time.
I was shocked and taken aback! Then the security staff were friendly as well, which for me, NEVER happens. I always end up being annoyed and anxious at airports because everyone seems so angry and rushed, but not here. The people outside the airpot were friendly too, and I ended up having several happy conversations with the locals.
2: The scenery is beautiful
It goes without saying that this country has some STUNNING scenery. I feel like a lot of the scenery was lost a little bit, because it was covered in snow. Well, not 'lost' but I definitely want to come back and see it again in Summer, with no snow on the mountains! I think it looks beautiful with and without snow, but there were times when a beautiful landscape felt a bit ruined by all the snow.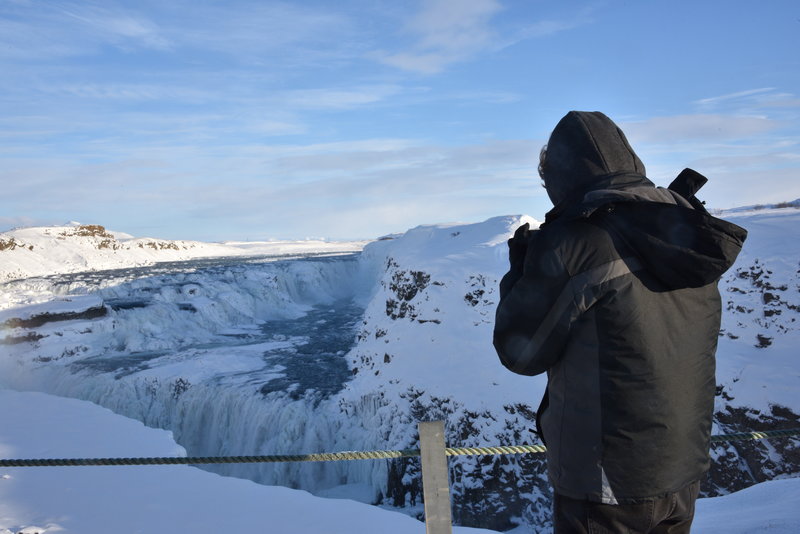 This is because after a few days of EVERYTHING you see being covered in snow, you want a change. That being said though, the golden circle tour was amazing with everything covered in snow and I loved every minute of it. Even the waterfall which has 20 mile an hour freezing wind bashing into my hands!
The only thing I always regret on trips like these is not taking enough photos. I have to balance my time between taking loads of photos and actually looking at things with my naked eyes, and it's always hard for me. I love experiencing this sort of scenery and nature so much, but I also don't want to lose the chance to capture it in a photo. I'll come back and take more photos for sure.
3: You'll see the northern lights VERY well
I'd never seen the northern lights until this trip, and I was STUNNED at how beautiful they were. Luckily we saw them on the FIRST night of the tour we booked. Some people apparently wait for days, or even weeks to actually see them, but I managed to get lucky and see them the first time.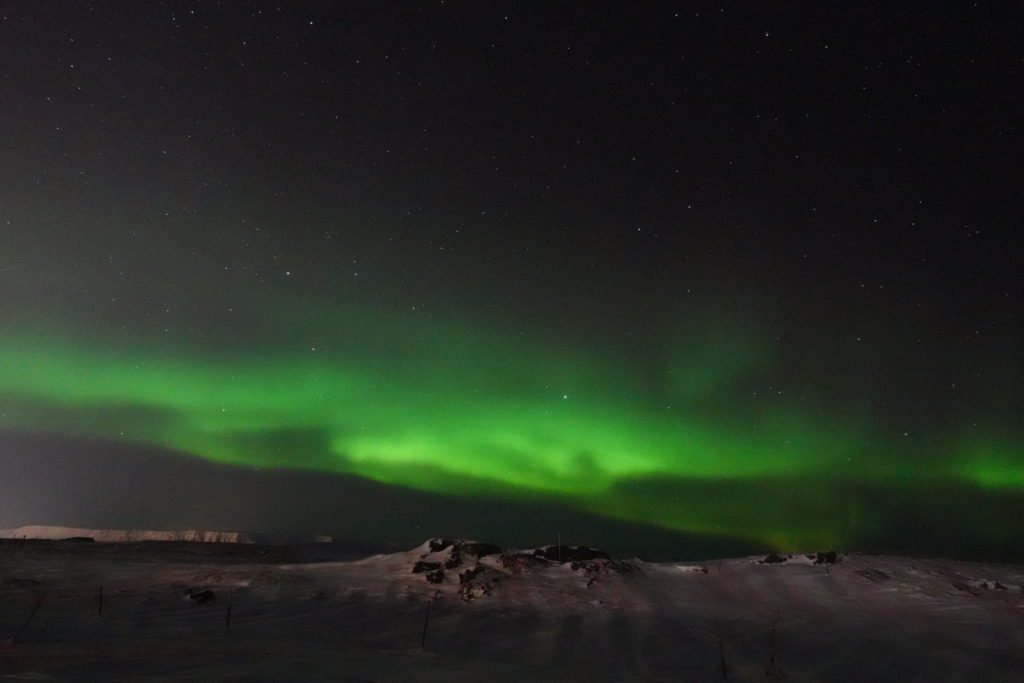 Not only that, but I got some kickass pictures of them as well, and managed to figure out how to take photos of the northern lights properly on my compact camera. I wrote an article showing how to do that if you're interested. I think with something as amazing as the northern lights, you should really learn how to photograph them before going.
My heart sank when I saw people looking at the northern lights next to me, but taking a crappy quality picture no their phone. It just doesn't do the northern lights justice, and when you look back on the memory, and the photo, you won't remember the true beauty. The pictures you see here are pictures I took of the northern lights with my Sony RX100VA camera (compact vlogging camera.
4: It's a different level of cold
This trip was a lot of firsts for me. First northern lights sighting, first trip to Iceland, first trip to Scandinavia, and first time I was TRULY cold.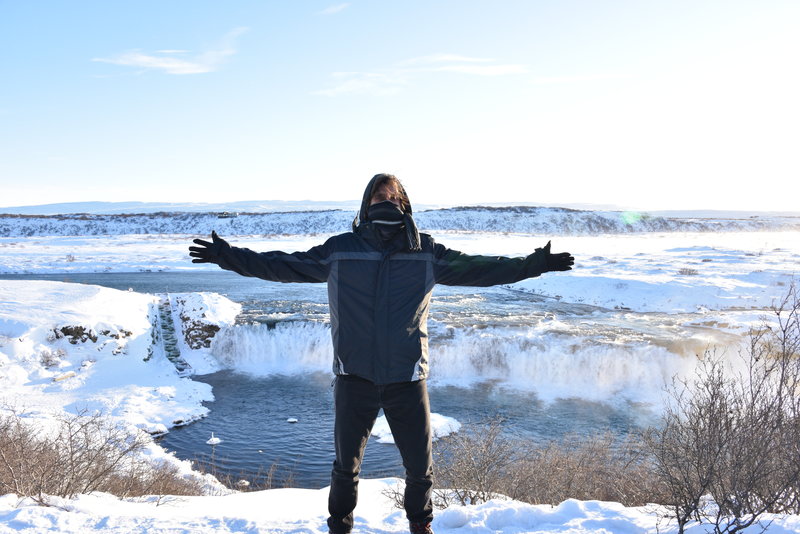 Iceland in winter, much like other places in the top and bottom of the world is COLD. Not just cold as in make sure to wear your gloves, but cold as in, your toes and fingers will literally go numb if you're not very careful. You won't be able to breathe if you're not careful, and if you don't wear several layers, you could even die.
I'm not kidding, and lots of people come to Iceland unprepared. I was SO CLOSE to coming here with just a thin waterproof coat and a hoodie underneath. I figured 'that would be enough' but I was so wrong. A few days before the trip I just bought a new ski coat just to be careful and on the safe side.
Without it, I would have had to spend most of the trip in the apartment or on the coach. I'm not joking, it was VERY cold, and not any sort of cold I've experienced before. I've been to snowy places like the alps and things like that before, and I've been skiing, but this was COLDER.
At night especially, and when the wind starts blowing, you don't have a chance. I'd say the weak points were feet and gloves, so wear two pairs of socks, big boots and THICK gloves. Ideally wear two pairs of gloves, that's what I'll be doing when I come back in Winter next year.
5: It's hard to get around Reykjavic on your own
So it's actually surprisingly hard to get anywhere outside the capital of Reykjavic without hiring a car (for a lot of money) or booking a tour. There aren't really any options, and taxis are out of the question. Taxis are not anywhere near as easy or cheap as they are in other parts of the world.
To get to places like the Blue Lagoon, various hiking trails, and things like the golden circle, you're sort of reliant on tour companies like Grey Line tours (who have great customer service however). Now that being said, I think all the tours I went on in Iceland were WELL worth the money.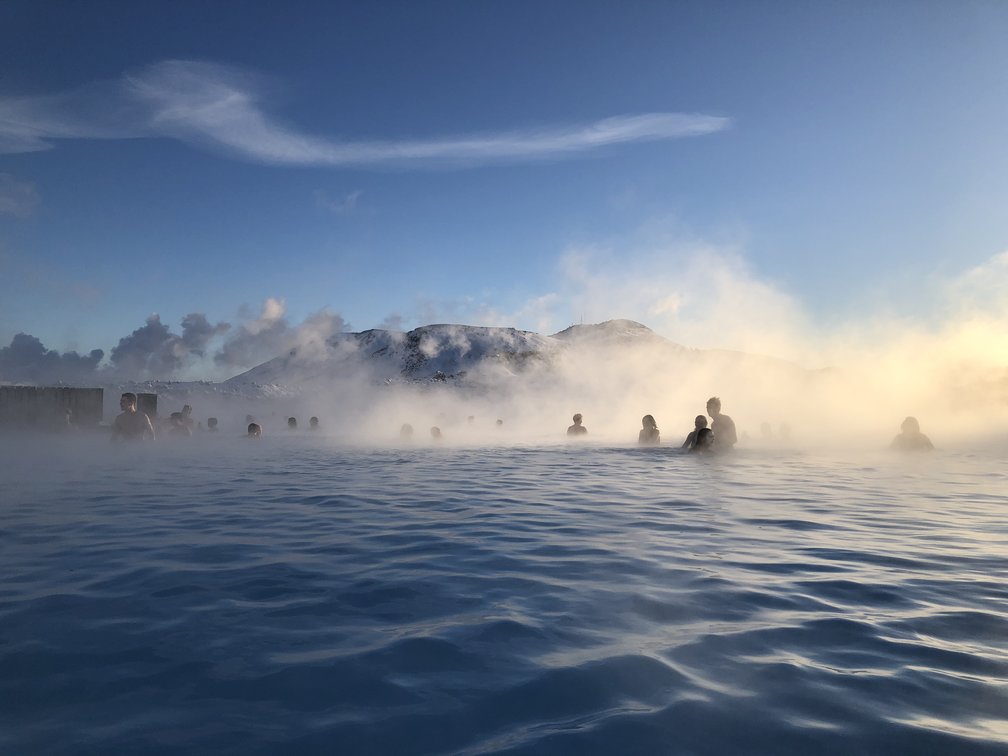 We booked most tours with a company called Grey Line and most were booked through Viator. Things like the northern lights tour and the 'grand golden circle tour'. I loved the experiences and the value for money is amazing. Considering that a smoothie in Reykjavic can cost $10, for about $50 or so, you can a fully guided tour of the northern lights including hotel pick up. You can't get better than that, in such an expensive country.
6: Everything's expensive in Iceland
Like I said, it's expensive here. There aren't many options for things like food and drink if you are trying to save money. The only thing I've found was effective was just to bring a bottle of tap water in our bag (that alone saved us about $60 over 4 days, if we'd had to buy water everywhere we went) and bringing food in a bag.
Most of the food in Iceland is imported because they can't really grow much in the cold climate.They are starting to grow a few more things like tomatoes and things in greenhouses, but the prices for most foods and drinks are high.
You can get around that by going to shops like the Bonus store that was just down the road from where I stayed, or the 10/11 store which is open 24 hours a day. I will say however, that the Bonus store was MUCH cheaper than the other store, in fact it's cheaper than anywhere else in Reykjavic to buy food.
Buy some pot pastas and crisps and things for your trip. If you're only here for a few days, it's not the healthiest option but it's better than spending $30+ per meal, per person. Yes, it's that expensive. I did end up buying one smoothie in the center just to get some vitamins and fibre but that was about $12! For a tiny smoothie.. but it did taste good..
7: Iceland is very safe
Icelands actually one of the safest countries in the world, and almost all crime in Iceland (so I was told) is committed by tourists, not locals. Of course everywhere has some level of risk, danger or crime but I didn't feel unsafe at any point.
I should mention also, that to get from the bus stop to my apartment in the centre of Reykjavic I had to walk about 10 minutes across the centre of the city at 11PM at night, and there was NO ONE. I filmed the walk actually, and you can just see how quiet it was. There were no drunken people shouting, no one walking around or looking dodgy, nothing.
I did see a particularly scary looking cat crawl under a car at one point though, so keep your wits about you. I think because the days are so short in Winter, the locals and businesses just align with that and everyone goes home when it gets dark. It's probably more active at night during summer, but I'm not sure. Reykjavic is also voted one of the best places to visit as a solo traveler, because it's so safe.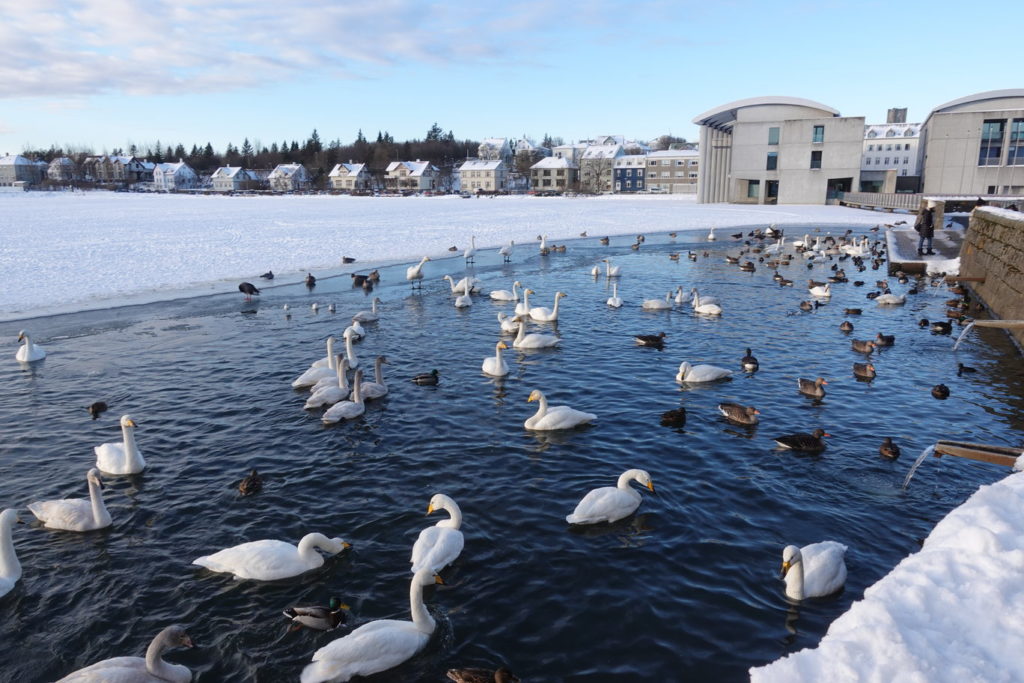 8: Grey Line is awesome
The main way you'll be getting around Iceland capital is a company called Grey Line. They operate most of the transfers, tours and bus rides. The customer service from Grey Line is AWESOME.
I called up at 9PM one night asking about a pickup the next day, and they instantly had the information on the screen within seconds of me saying my name. They instantly told me where to go and what time, in PERFECT English. That's another thing I learned in Iceland, they almost all speak perfect English!
On another day we needed to change our pickup time for a ride, and again they just did it instantly. It just works, and there was no waiting on hold or different departments. One call centre that can do everything within seconds. On another day actually, I couldn't find a bus stop for a pickup, so I called the company and said I'm waiting for a bus to the Blue Lagoon.
He instantly found the booking and I said 'I can see the cafe', and he directed me step by step down the street and round the corner to the bus stop! The staff were so friendly as well, and so Grey Line gets my approval.
9: Tap water is safe here
A couple of the tour guides said that tap water is actually better for you in Iceland than bottled water. The hot water is filtered through the ground and is heated by geothermal energy. The cold water I imagine is purified in a similar way, and might even be sourced from a stream or naturally running water source in or near Reykjavic.
It tasted so cold and clear, and it's so much better than buying bottled water that's been sitting on a boat, in a stock pallet for months, absorbing all the plastic from the bottles! Drink tap water, and save your money.
10: Subway has vegan options!
I was happy to find that a Subway shop we found in Reykjavic had a Vegan option! It was a vegetable patty type thing, and the whole Subway meal was a lot cheaper than any of the other menus and options for food we saw walking around.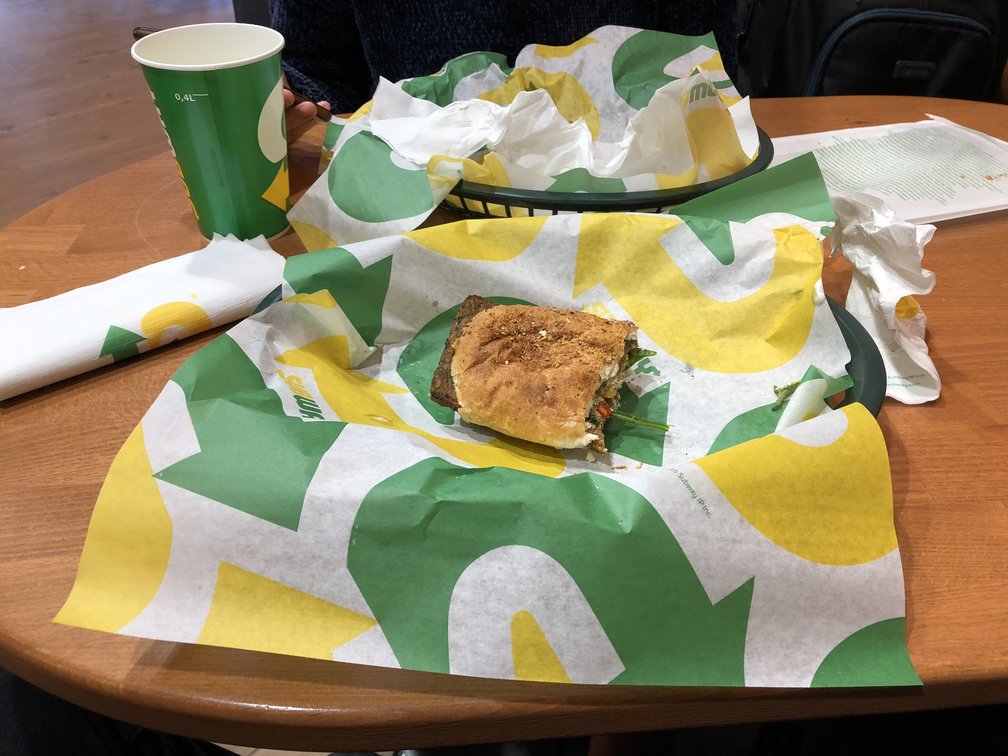 Subway was also warm, had comfortable chairs, toilets, and USB chargers on the walls next to the seats. I'd say Subway is a great place to get a bite to eat if you're Vegan and just want something fresh and healthy for a low price. They should pay me a commission for praising them like this!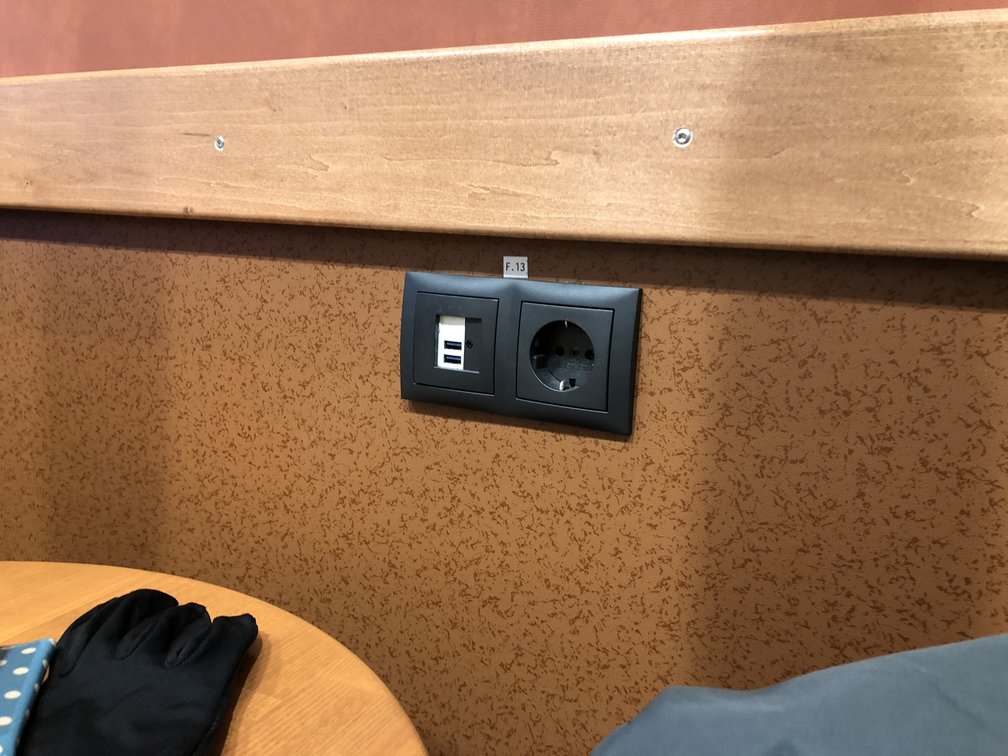 11: Wear boots, not trainers
Again, this post is aimed at people wanting to come to Iceland in WINTER, so it's probably different in Summer. I would say don't wear normal trainers. The snow is so heavy and thick in some parts and times of the year, and the ice and slush is thick. I would have REALLY struggled without my snow boots. The boots I wore were something like this, but you can also get little ice clips that snap on the bottoms of your boots and give you that extra bit of grip in the cold weather.
I wore them in Chamonix (France) one year but I stopped using them because every time I went inside I would have to take them off or ruin the floor and make a huge loud scraping noise. They're literally metal spiky studs that grip the ground, so only really good if you KNOW you're not going to be going inside much (for example on a hike).
12: There's not much daylight in Winter
Coming to Reykjavic in Winter, there's really not much daylight to play with. In the heart of Winter you only actually get about 5-6 hours of daylight every day. The sun was rising at about 10:15AM every day when I was there, and then setting at no later than 5PM or so.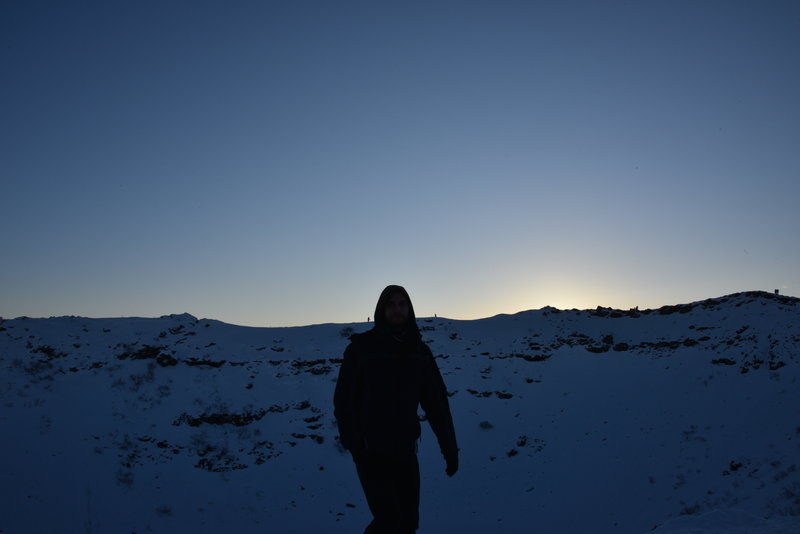 Of course, the streets are pretty well lit, and for things like the northern lights, you WANT it to be dark (forget seeing them in Summer) but it is dark most of the time. You do sort of get used to it, but if your body is used to waking up at 7-8AM you might find yourself waking up in the middle of their night while it's still pitch black.
What I ended up doing was just walking around and seeing things and places at sunrise. It's not often I actually wake up at sunrise because it's normally so early, but seeing as sunrise is not until 10AM it's easy to do here. I walked up to the sun voyager sculpture by the coast of Reykjavic and got some pictures of that at sunrise.
13: Batteries die faster In the cold
I actually didn't realise this was a thing. Batteries, especially lipo batteries that are in your phone, and most compact cameras, die FASTER in the cold. I didn't know this until I got here and noticed my camera would just start running down the battery after just a few minutes of being exposed to the cold weather and wind.
The solution was the bring several charged batteries (I used these for my Sony RX camera!), and not have the camera in the cold for too long. If you're holding it out in direct wind and exposed to the cold it won't last long. You can make it last a bit longer by literally protecting the shell from the cold wind with your gloved hands, but not much longer.
You'll still get a good 10-15 minutes on each camera battery though, so don't worry too much. But on the golden circle tour, I went through 3 full batteries on my Sony RX100VA, and that many batteries would normally last hours of filming. I only filmed for about 15 minutes in total maybe 20.
Phones are especially bad at dealing with the cold, and although my iPhone 8 was fairly good, my girlfriends iPhone 6 went from 80% battery down to 30% in 5 minutes in the cold. I'm not kidding, be careful with your batteries, and make sure to get directions to where you're going ideally printed out so if your phone dies, you can still find your apartment.
14: 4 days is the perfect time to see Reykjavic
One thing that became very clear early on was that 4 days was the perfect trip time. Any longer and we just wouldn't have had enough things to do and we'd have run out of money. I feel like we really explored most of the most popular sites and things to do in Reykjavic, including the Blue Lagoon, seeing the northern lights the golden circle tour and the other smaller things like the penis museum and various little things round town.
I think even 5 days would have been way too long, and I wouldn't have had anything to do on the 5th day except go back to places I'd already seen or spend lots of money on another tour outside of Reykjavic. If you're just seeing Reykjavic and the main sites around it, 4 days is MORE than enough.
15: Bring a good camera!
Last but not least, make sure you have a good camera! There are many things you'll want to take photos of in Iceland, and especially if you're going on the golden circle tour, you're going to want to take good pictures of it all. Also if you want to take photos of the northern lights, you need a camera with manual settings like the Sony RX100VA.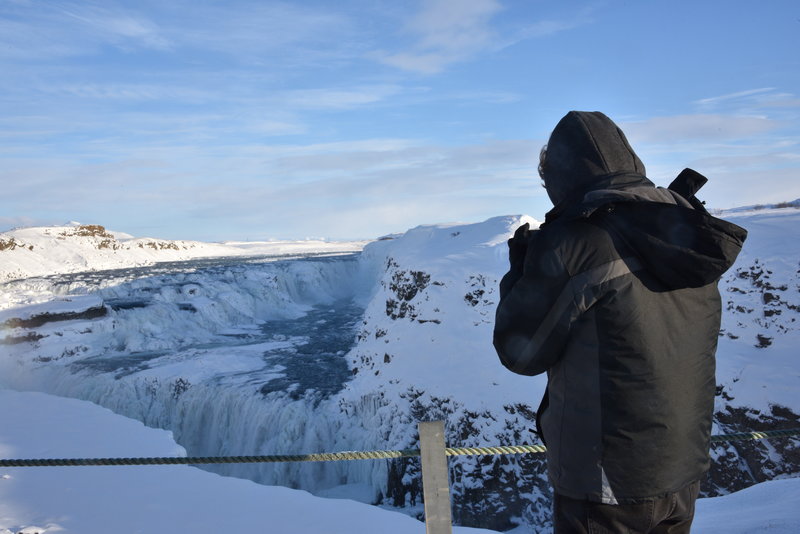 Thinking of coming to Iceland?
If you're thinking of coming to Reykjavic you'll want to check out these things:
The Blue Lagoon (Huge geothermal spa complex in the middle of nowhere)
The golden circle tour (A guided tour through some beautiful waterfalls, mountains, craters and geysers.
The northern lights (But make sure you know how to take a photo of the northern lights, because your phone just won't cut it).
Read my post of the best things to do in Reykjavic which I spent a long time writing like I do with all my posts!